Your Local Computer Repair Shop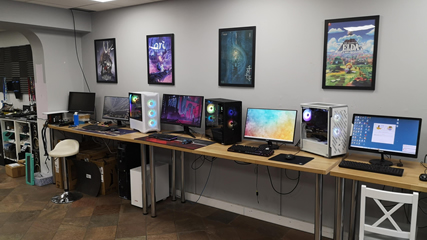 Welcome to Adamant IT!
We specialise in repairs and servicing for all makes and models of PC, Mac and Laptops, suffering from viruses, errors, crashing, or simply slow performance. We also provide custom PC building, upgrade and tuning services.
Advice and diagnoses is free of charge, giving you peace of mind in understanding what work is required before you have to spend any money.
When we do get to work, we operate at fixed-fee prices – so what we quote is exactly what the bill will be.
Take a look at the Services page on the left for more detail information on what we can do for your computer – or if you prefer a friendly chat, drop in and see us on Shaftesbury High Street, just past the Grosvenor Hotel on the left!
You can also find us on Facebook, Twitter, and Google+.
Let's Fix Computers!
Watch us work on YouTube!